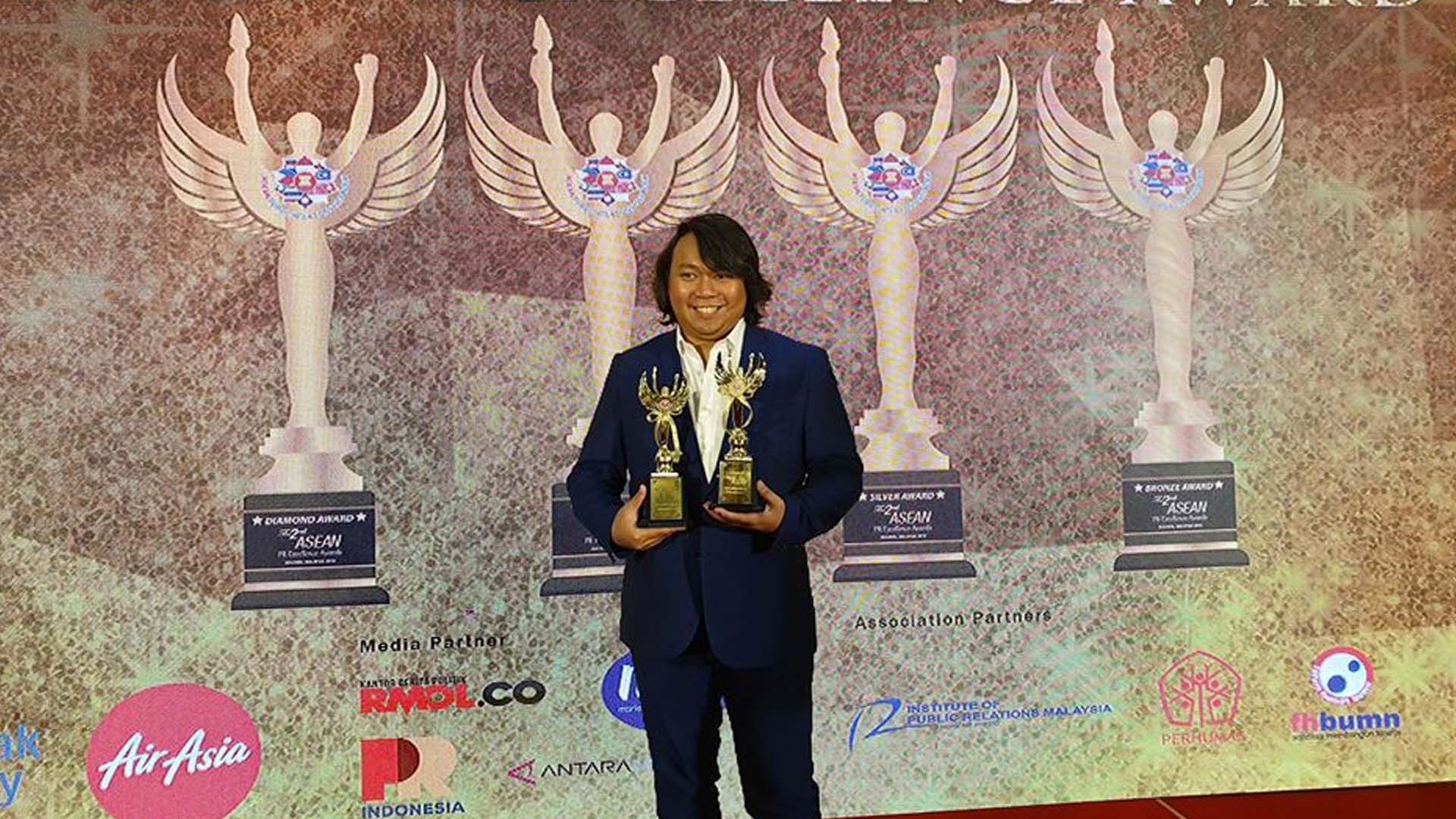 PAGEONE continues its award-winning streak with recent wins at the ASEAN PR Excellence Awards and the Asia-Pacific Stevie Awards.
At the recently concluded 2nd ASEAN PR Excellence Awards
, held April 29 at the Hilton Kuching Hotel, Malaysia, 
PAGEONE bagged the coveted Best PR Agency for Southeast Asia. 
It also won the Best PR Programme Award for STI Mobile School – Driving Education Where It Matters In The Age of K-12, a campaign by its client STI Education Services Group, Inc. and the STI Foundation. The ASEAN PR Excellence Awards is being organized by the ASEAN Public Relations Network and the Institute of Public Relations, Malaysia.
PAGEONE is also set to receive two metals at the Asia-Pacific Stevie Awards, scheduled on May 31 in Singapore. 
PAGEONE won an award for Innovation in the Use of Social Media and Innovation in the Use of Video. Its clients also won multiple awards in the APAC Stevies. The Asia-Pacific Stevie Awards, one of the seven programs of the prestigious Stevie Awards, recognizes all forms of innovation across 29 nations of the Asia-Pacific region. The Stevie Awards is one of the world's most coveted prizes and is considered the premier business awards. Since its founding in 2015, PAGEONE has already won for its clients three Grand Anvil Awards, Platinum Awards and more than 100 metals in marketing communications award-giving bodies in the Philippines, Singapore, Japan and Canada. "These recent accolades affirm how creative and innovative communication strategies can go beyond increasing visibility to create more meaningful impact among different stakeholders, none of which would have been possible without the exemplary talent in PAGEONE," said PAGEONE president Vonj Tingson. "We are excited at the possibilities that lie before us as we pursue excellence not just in the Philippines but also in the ASEAN and the rest of Asia-Pacific." PAGEONE is the digital-oriented agency of the PAGEONE Group, which also houses an international integrated marketing communication agency and a professional development firm. PAGEONE is behind some of the most popular digital platforms PageOne.ph, Woman.ph, Him.ph, Journey.ph, Politico.ph, TheLuzonDaily.com, The VisayasJournal.com, and TheMindanaoLife.com Source:
www.busniessmirror.com.ph